Company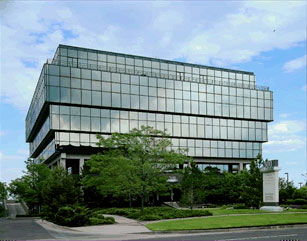 International Reservoir Technologies, Inc. of Lakewood, Colorado provides worldwide petroleum reservoir management consulting services. Incorporated in 1989, IRT offers a full range of services required for addressing the simplest single well problems to the completion of complex field appraisal and development plans.
IRT employs experienced reservoir and production engineers, geophysicists, geologists, petrophysicists, software professionals, and contract professionals who provide advanced reservoir management solutions for all aspects of a project from seismic interpretation to integration of subsurface evaluations with surface facilities requirements or constraints. Following completion of initial studies, IRT provides ongoing reservoir management assistance to its clients. Professional experience of our staff ranges from 19 to 46 years with an average of more than 32 years experience. Numerical reservoir simulation is well proven as the most accurate means of understanding the production history and predicting future well and reservoir performance. IRT's engineering staff has extensive experience in single-well, cross-sectional, sector-models, and full-field reservoir simulations using a variety of commercially available software.
IRT uses the best tools possible in arriving at reservoir management solutions for our clients. State-of-the-art technical software and hardware aid in performing our clients studies. Our staff is trained on a variety of software platforms, and we have the capability to match software used by our clients to ensure complete data/technology transfer.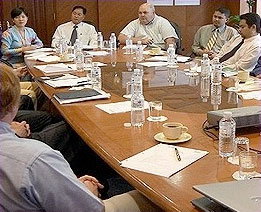 We are deeply involved in reservoir management projects and integrated studies on some of the world's largest oil fields, and some of the most promising exploration and development areas. These include the Prudhoe Bay Field and Endicott Field in Alaska, the Akal Field (Cantarell Complex) of Mexico, the Berkine Basin of Algeria, the Cupiagua/Cusiana Fields of Colombia, the North Kuwait giant oil fields, the Lagunillas Bach-01, Lamar Block V and Block VI reservoirs of Lake Maracaibo, Venezuela, and several Siberian fields.
Commitment to our company, demonstrated by staff ownership, helps IRT achieve its goals of technical excellence combined with the highest possible level of integrity.